Simple Pediatric & Newborn screener
The Otocheck LE is an economical handheld OAE hearing screening instrument, designed for simplicity and applications that do not require electrical recording of patient details and results. With 'one press and go function', a result in seconds, minimal training required, its ready for any user. Added benefits of low cost consumables, long battery life and over 30years of OAE screening expertise easily make the Otocheck LE the most affordable and fastest solution for OAE screening.
Rapid DPOAE screening pass/refer result
Easy to use 1 key press and go operation
Minimal training required
SNR & Signal to noise histogram display
Pediatric distraction display with lock safe feature
Light weight and portable with easy-to-use keypad

Automated self-test system when powering on Otocheck
Long battery life - up to 250 test cycles or one full working week
Print wirelessly to the Otodynamics optional mini printer
Choice of language - English, French, Spanish, Portuguese, German, Italian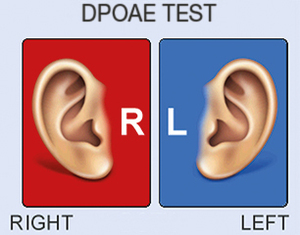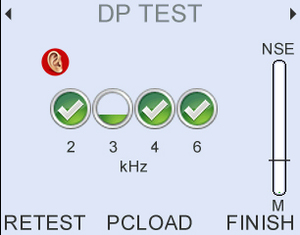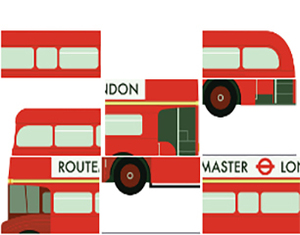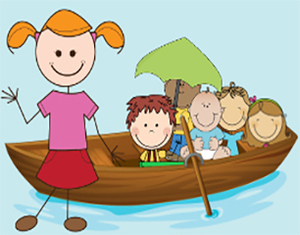 Application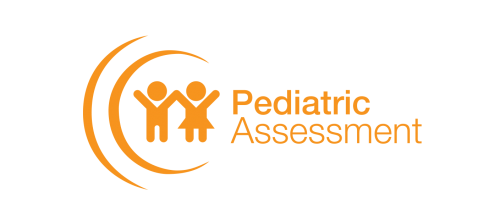 NEW XGD PROBE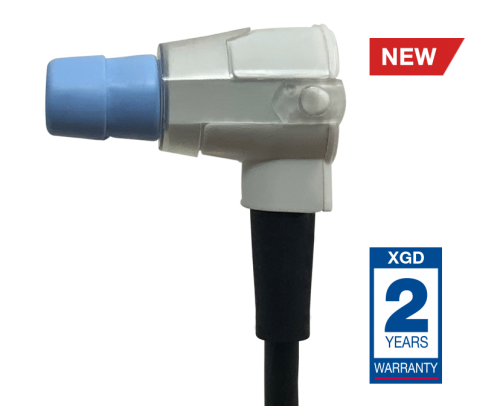 NEW XGD PROBE
The XGD probe is an enhanced replacement of the Otodynamics UGD and UGS probes, and offers advantages for both screening and clinical applications. viz easier and more economical maintenance, and enhanced acoustic performance.
Use of the XGD probe for testing is exactly the same as with our current UGD and UGS probes. The difference is only in the way it is maintained
• Easier Mainenance
• Low-cost Consumables
• Improved Performance
• Longer Probe Life
• Included with new Otoport/Otocheck instrument sales
One Press & GO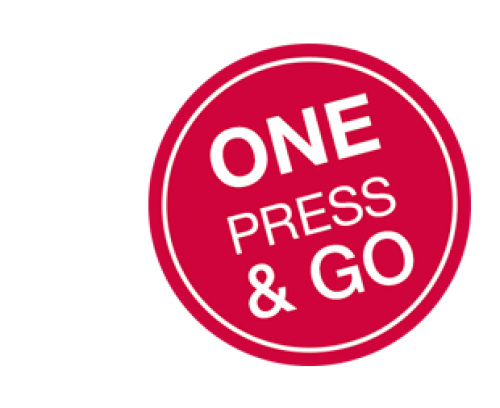 One Press & GO
Start a test with one press ear selection. Each test starts with automatic in ear calibration ensuring accurate results.
LE Pediatric Display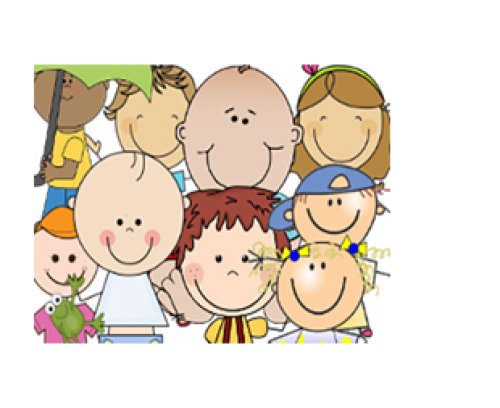 LE Pediatric Display
Highly effective with children, the visual distraction displays provide 6 animations, engaging the child, helping to keep them quiet. The animation gradually fills with color if the child is quiet but color fades when child is noisy.
Lock Safe

Lock Safe
Engage more with your patient while testing. With one button push lock the device in pediatric display and allow the patient to hold the Otocheck LE while testing. The patient can navigate the 6 animations while testing without tampering with the instrument functions which further encourages the patient to be quiet and still through out the test.
Choice In Test display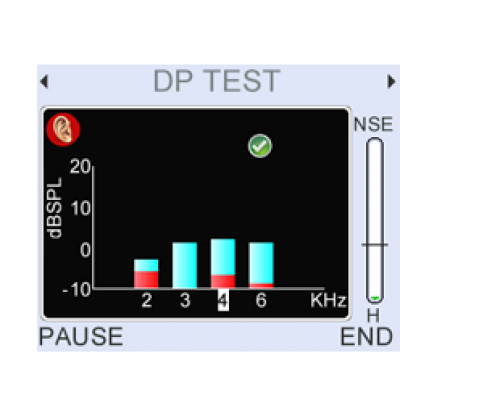 Choice In Test display
Aswell as a peditric displays, the Otocheck LE offers SNR test and Signal Noise histogram display
Probe Check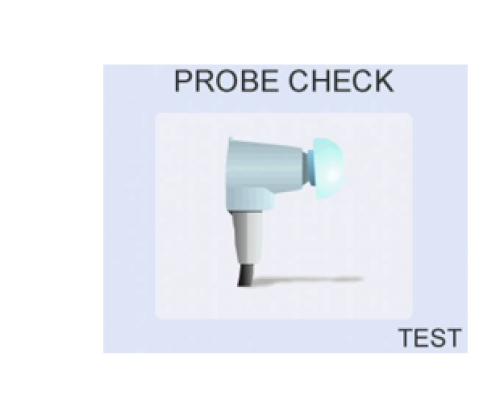 Probe Check
Easy access to the probe check area, 2 button presses, regular check your probe at the beginning of each day. With helpful results table confirming your probe is good to go.
Printing Option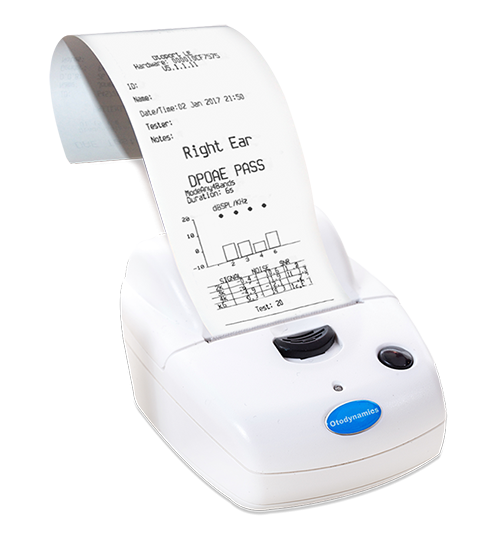 Printing Option
Print hard copy result fast, with the Otodynamics optional mini printer
2 YEAR WARRANTY: Included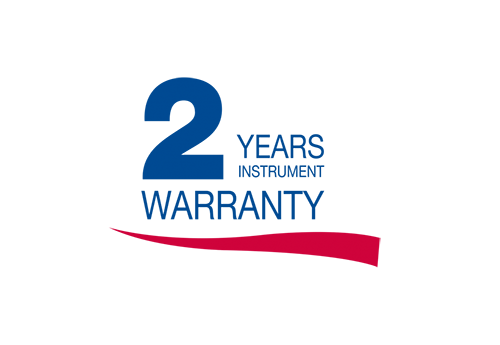 2 YEAR WARRANTY: Included
2 year instrument warranty is provided with all Otoports. Additional warranty is available if required ask for details
Testimonials
97.84% of our customers gave Otodynamics customer support 5 out of 5 and reported that they have 'very positive' experience

Surveyed 185 customers
Accessories Included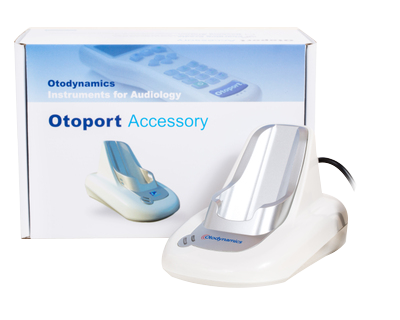 Charging Cradle
See
Consumable & Accessory
Catalogue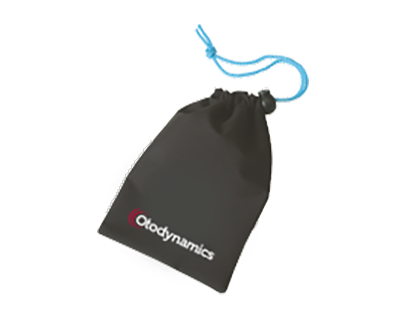 Probe pouch
See
Consumable & Accessory
Catalogue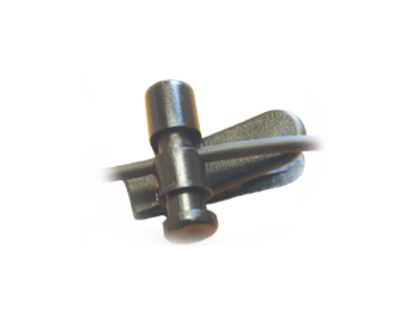 Probe Clip
See
Consumable & Accessory
Catalogue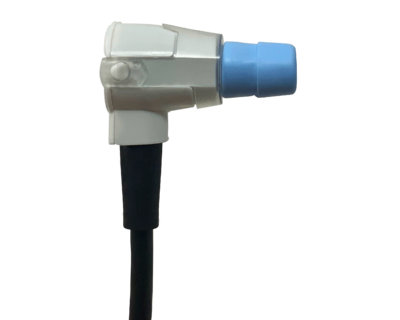 XGD Probe
See
Consumable & Accessory
Catalogue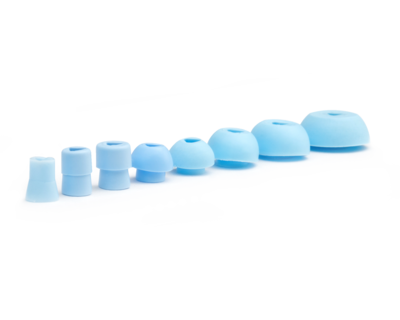 Sample: DPOAE Tips
See
Consumable & Accessory
Catalogue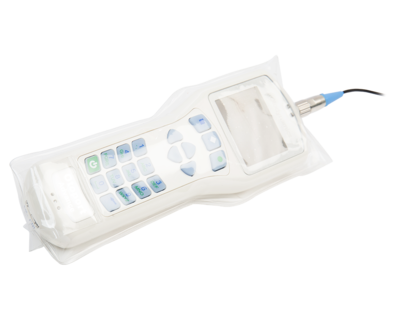 Sample: OAE Infection Control Sleeve
See
Consumable & Accessory
Catalogue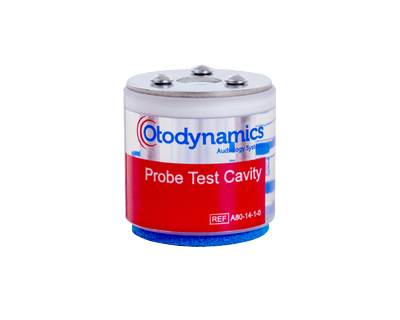 1cc Probe Test Cavity
See
Consumable & Accessory
Catalogue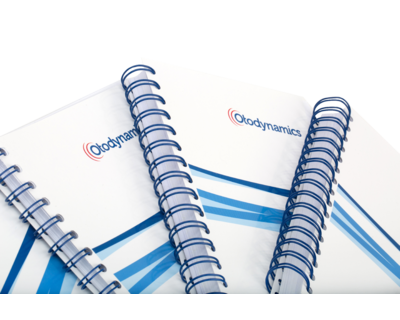 User manuals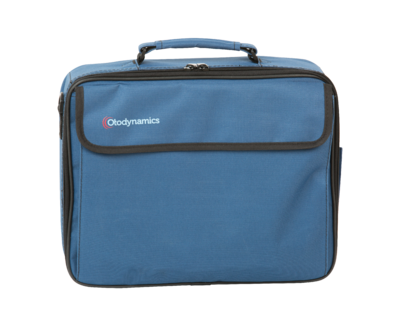 Carry Case
See
Consumable & Accessory
Catalogue
Specification Table
| | |
| --- | --- |
| SPEC | DPOAE |
| Test Configurability | 1 Protocol, 2 Parameters |
| Frequency Range | 2, 3, 4, 6 kHz |
| Freq. Resolution | 1/2 Octave |
| Stimulus Levels | 60/50 to 70/70 (6 Presets) (dBSPL) |
| Pass Criteria | 2, 3, 4 Bands |
| Pass SNR | 6dB Fixed |
| CPT CODE | 92587, 92558 |
Additional Options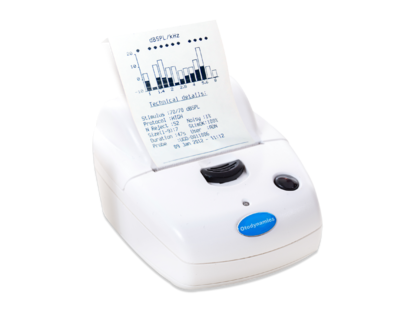 ADD MINI PRINTER
Compact, fast print time, numerical and band pass data. Automatic print-on-connect mode. Battery Powered. Choice of wired*/wireless** printing via the Otoport

*Wired printing not compatible with ABR sleeve
**Wireless connection included as standard on the Otoport Advance

1